iControl
iCONtrol Field Hardware
iCONtrol makes it even easier for you to leverage the entire range of intelligent, tailor-made iCON products. iCONtrol solutions communicate seamlessly with the iCONstruct sensors and iCON office to provide you with a smooth workflow and increase your productivity on site.
Expand your possibilities with iCONnect services for remote support, easy data transfer and fleet management services. Whatever you need, CASE SiteControl from Groff Tractor has the solution for enhancing your workflow. iCON excavate iXE2 2D Excavating solution Full 2D functionality presented on multicolor panel. Simple and intuitive user interface which provides ease-of-use.
iCON grade iGx2 2D Grading solution Easy monitoring of the blade position. Main function keys for easy operation.
iCON excavate MCP80 3D Excavating solution Full visual guidance of the bucket – see the job as you want. Menu keys give the operator an easy overview of functions.
iCON grade MCP80 3D Grading solution Fully customizable 3D views of your machine and job site. Auto/manual information is presented on the screen.
iCONtrol PowerSnap concept Unique patented Snap-on & Snap-off capability. Contact free. Intelligent storage of machine data.
MCP80 – 3D solution Combines full 2D with full 3D in ONE panel. Toggle between 2D and 3D by a simple touch of a button. Presented on a 7-inch large graphic color touch screen.
EXCAVATOR SYSTEMS
1D, 2D and 3D Excavating Systems.
iCON EXCAVATE
iXE1, 1D Excavating System
With the single slope system from CASE SiteControl you do not need to use a laser. The cutting depth is directly presented on the control box display in the cabin.
The 1D excavator system uses three inclinometer sensors mounted on the boom, stick and bucket. The sensor on the stick also has a built-in laser receiver.
The system is reset by means of a laser plane or a physically defined reference height, e.g. a grade bar or curb stone height. The desired depth and slope are entered into the control box.
With this system, you only work with a one-direction slope. The arrows on the display will indicate whether you are too low, too high or "on-grade". This information is also given by means of an audible signal, while the LED screen also displays the level in metric units or US feet.
iCON EXCAVATE
iXE2, 2D Excavating System
Our dual-slope system combines the depth, pitch and roll – giving you a complete picture of the excavation works.
iXE2 is suitable for small road excavation jobs, drainage work or parking lot excavations.
An additional rotation sensor on the counterweight upgrades the system to a dual-slope capability. The 2D function uses a compass to fix the slope direction. This means that you can move the machine without the system losing the direction.
The dual-slope system contains two sensors that record the pitch and roll and compensate for the tilt of the machine.
The machine can thus stand at an inclined position and still carry out leveling work around the entire machine iCON excavate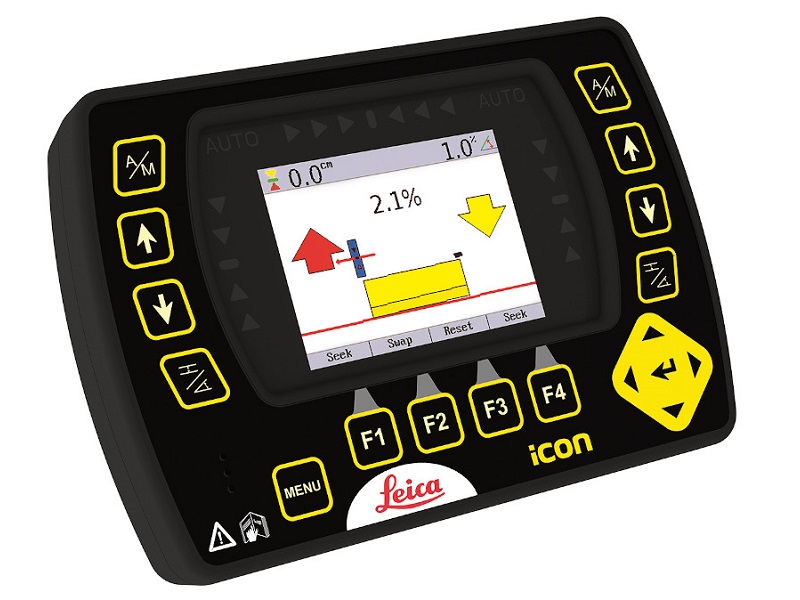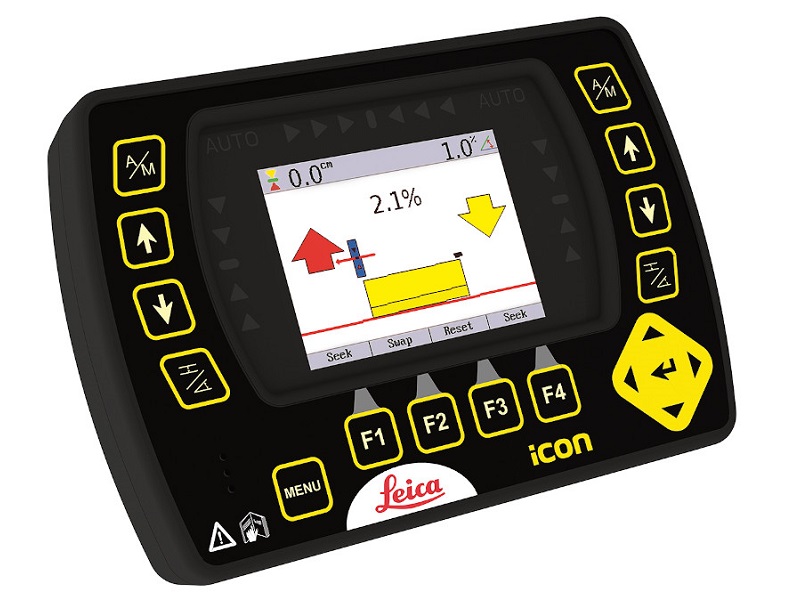 iCON EXCAVATE
MCP80, 3D Excavating System
With the 3D system from CASE SiteControl, you will work with high precision GPS and be able to monitor the excavation position by means of a digital model.
The MCP80 enables you to use the excavator for point collection and stake out activities.
MCP80 is suitable for projects requiring staking out, e.g. large road and infrastructure projects and subdivisions, industrial sites or dereliction works.
Connect the machine computer via the built-in GSM modem to get quick support and transfers files.
Our 3D system enables you to take the last step towards machine control. Your efficiency rate will improve by up to 30% making it easy to gain return on the investment.
Remote Site Machine Access
The iCON telematics services include fast and easy data transfer from office to site and to construction machines, remote support for the operators and basic fleet management functionality.