LARGE INVENTORY. QUALITY NEW OEM PARTS.
GT Mid Atlantic is New Jersey, Maryland, Delaware and Philadelphia's premier mixed fleet parts experts. Few dealers offer as an extensive line of new OEM parts as GT Mid Atlantic stocking more than 30,000 in-demand parts from leading manufacturers.
Friendly Customer Support
Our team of reliable and knowledgeable parts experts will help you find the parts you need through our extensive network of resources no matter your machine's make or model.
Order Parts Online
From legacy machines to new equipment, ePortal.GroffTractor.com can help you keep your construction equipment running as efficiently as your operation. Don't miss out! Register today and start enjoying the benefits of fast and easy access to parts 24/7/365.
*PLUS, WE'RE GIVING YOU 5% OFF TO TRY IT TODAY!
Use code TRY5 at checkout
*Promotional discounts only available in PA, MD, DE & NJ due to manufacturer restrictions.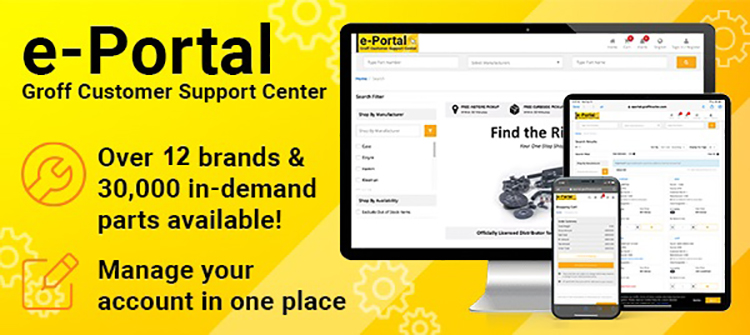 Whether you are in agriculture, construction, forestry, paving or mining, you can depend upon GT Mid Atlantic to find the parts you need quickly to reduce your downtime and keep your fleet up-and-running.